Welcome to the Twinsburg Music Connection blog page. Here you will find news and information about the studio, announcements about upcoming events and opportunities for students, and informative posts about the benefits of playing a musical instrument.
More Progress
Tuesday, July 31, 2018 by Barbara Dietz | Uncategorized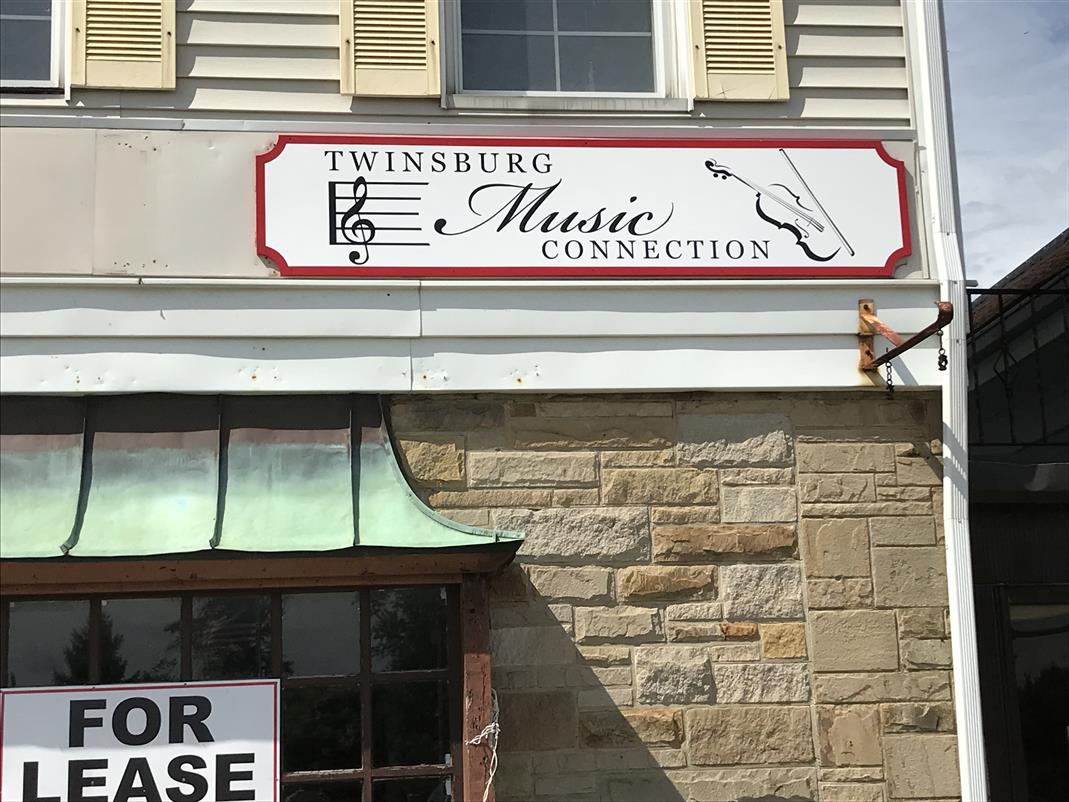 Our sign is up! Only three weeks to our opening!
We've been busy painting and are close to the halfway point. My inventory of books has arrived. We still have some furniture to assemble and a piano to move.